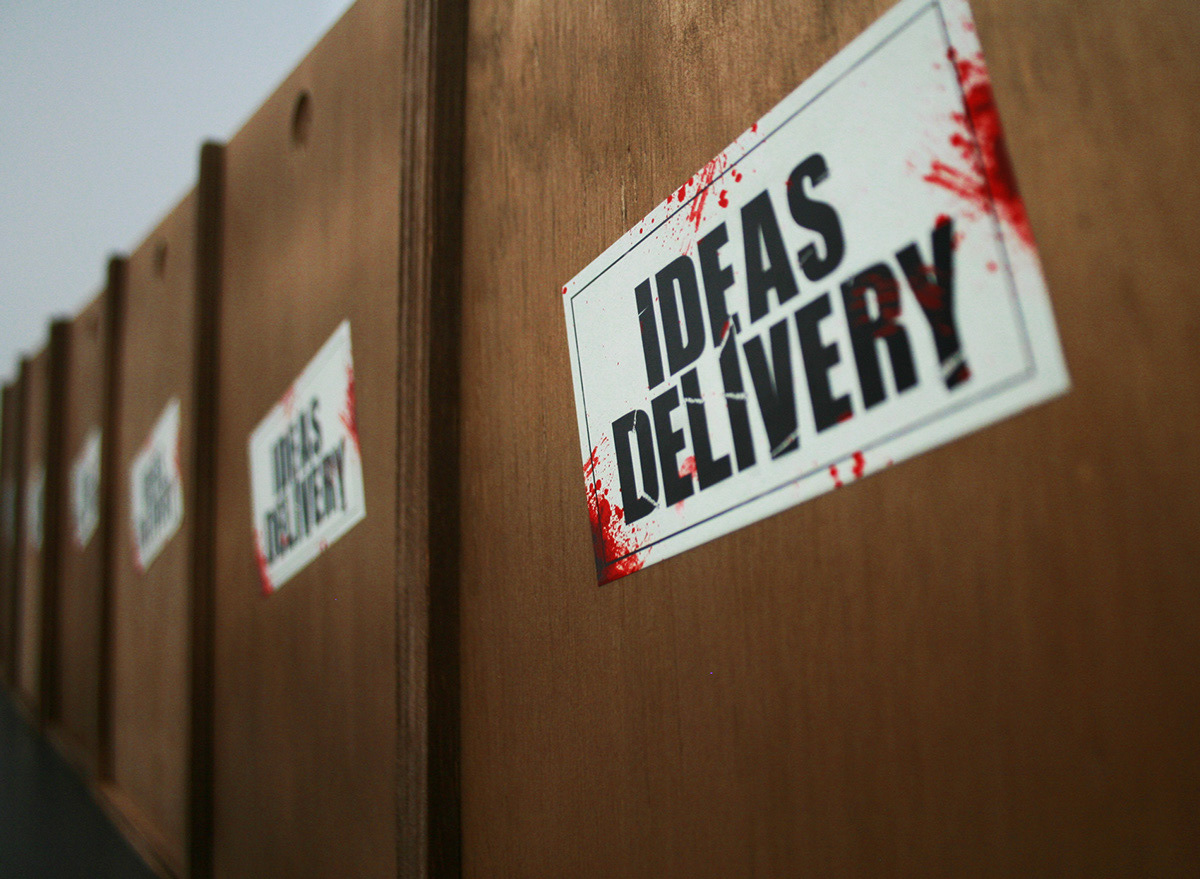 Halloween day is terrifying and nothing scares creatives more than clients. On the other side they are who make us grow so we wanted to amaze them. To achieve this we created a self promo campaign to attract some prospective clients and to remind the existing ones that we are still alive. 
We started the campaign with a mail marketing shot. We send to new and current clients a wooden box with the heads of all the creatives of the agency inside. Inside the box we attached an url. We created a creepy website where our targets could find a shortfilm explaining how and why we lose our heads. We also used this opportunity to pay tribute to one of our favourite filmmakers. In our IDEAS DELIVERY web they could also see Ontwice works and get in touch with any "head" they wanted. 
-
Halloween es época de terror y nada da más miedo que los clientes. Por otro lado, ellos son los que nos hacen crecer y por eso queríamos sorprenderlos. Para conseguirlo, creamos una autopromo para intentar atraer nuevos clientes y que recordase a los que ya tenemos que seguimos muy vivos.
 
La idea comenzaba con un envío: nuestras cabezas cortadas dentro de cajas de madera. 
Adjuntamos la url de un site donde descubrían como nos cortaron la cabeza. Aprovechamos para hacer un homenaje, desde la agencia, al cine de uno de nuestros ídolos, Tarantino. En la web además de ver el portfolio de la agencia los clientes podían escribir a la cabeza que quisieran y comunicarse con ella.